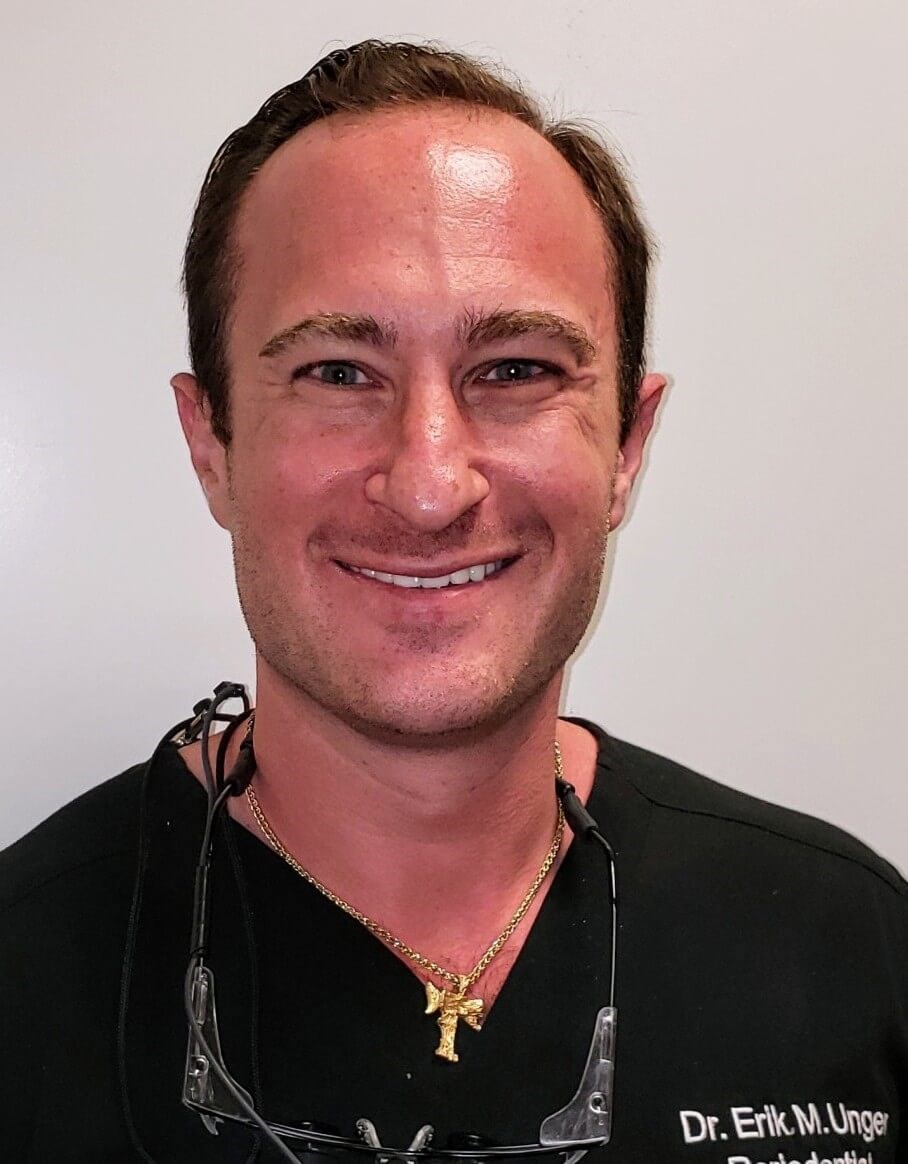 Dr. Erik Unger, a board-certified periodontist, is committed to improving and maintaining the health of his patients' gums, teeth and overall general oral health.
Dr. Unger earned a Bachelor of Science degree in both molecular and cellular biology and in psychology at University of Arizona in 2005. He then earned his Doctor of Dental Surgery degree at University of the Pacific Arthur A. Dugoni School of Dentistry in 2008. His formal educational career ended with a periodontology certificate from the University of Alabama at Birmingham in 2011.
He chose the dental career path because it allows him to truly make a difference. "I love that I am able to improve the quality of my patient's lives. As a periodontist, I am able to help people function better and keep their teeth longer. My goal is to not just make our patients look great, but feel great as well," Dr. Unger said.
To keep abreast of cutting edge technology, he's a member of the American Academy of Periodontology, the Western Society of Periodontology, the American Dental Association and the Central Arizona Dental Association. He is also a board-certified diplomate of the American Board of Periodontology.
In his spare time, Dr. Unger enjoys spending time with his 16-month-old son Yoni, wife Samantha and dog Harley. He loves staying active by working out, running, hiking and swimming. Creating new culinary dishes in the kitchen is fun for him, too.
Dr. Unger's favorite quote is by famous author Dr. Seuss, "The more that you read, the more things you will know. The more that you learn, the more places you'll go."