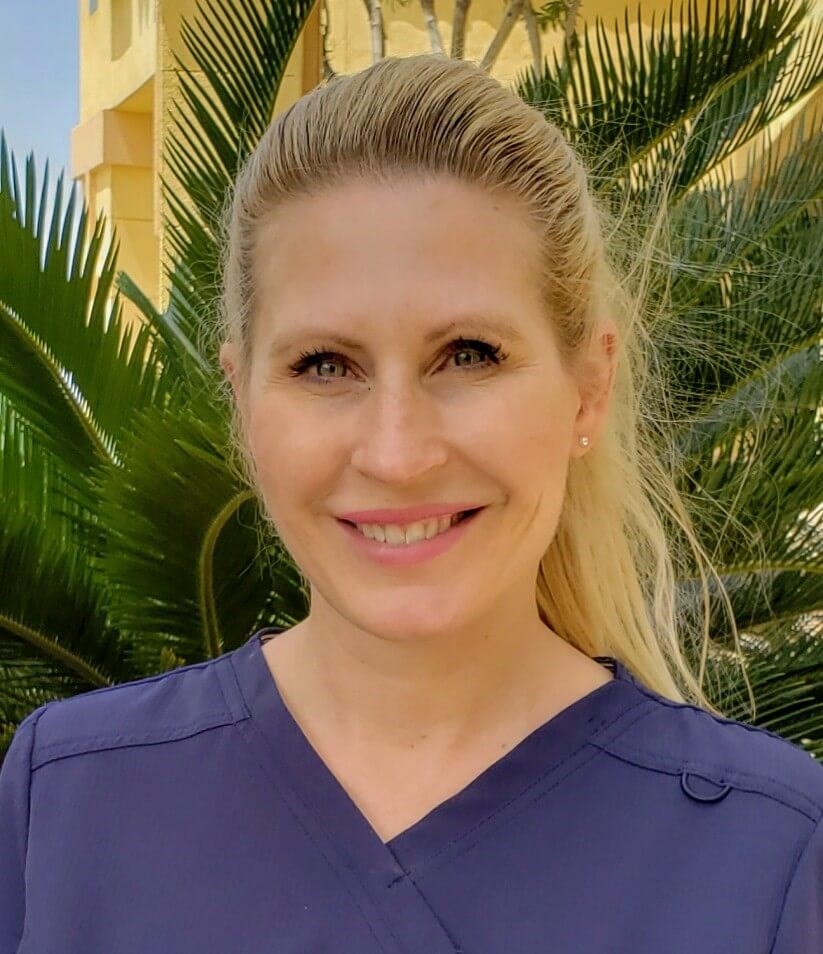 Dr. Hilary Luinstra is dedicated to a comprehensive approach to oral health and is known for her thoroughness. She takes her time to provide a gentle, caring and individualized approach to all of her patients and enjoys her post-doctoral studies.
Dr. Luinstra initially earned her Bachelor of Science degree in dental hygiene, at Minnesota State University, Mankato. She practiced for a few years and went on to earn her Doctor of Dental Surgery degree at the University of Minnesota in 2011. Right after graduating, Dr. Luinstra sought out warmer climates and moved to the greater Phoenix area to care for patients.
In her spare time, Dr. Luinstra loves spending time with her fiancé and baby girl, as well as friends and family. When time allows, her favorite past time is traveling to new countries. She loves fitness, hiking and outdoor activities. During football season, she cheers on her favorite football teams, the Minnesota Vikings and the Arizona Cardinals.