Even with a good home oral hygiene routine, including brushing and flossing, plaque and tartar can still build up around the enamel. This can lead to decay, cavities, and bacterial infections and other issues. To safeguard that the teeth stay healthy and clean, Glendale, AZ residents should have a professional dental cleaning at least twice a year at West Valley Family Dental with our dentists. This is also known as a prophylaxis. During a professional dental cleaning, our dentists will use professional tools to carefully remove plaque and tartar on the enamel. After the cleaning, the teeth will be buffed and polished and any additional dental treatments such as fillings and crowns will be discussed. Consistent dental exams and cleanings are important for a clean and healthy mouth.
Reviews
"Dr. Pardo & the employees at West Valley Family Dental are all great!! They take great pride in making you feel as comfortable as expected in a Dentist office!! The office & reception areas are clean & comfortable.Dr. Pardo is one of the most thorough Dentists I have ever gone to. Very knowledgeable & keeps a close eye on possible trouble areas. He listens to any concerns that you may have & explains things in Layman's terms vs talking over your head, which I greatly appreciate!!"
- M.N. /
Google /
Dec 04, 2018
"Great experience at the dentist! Dr. Pardo was very comforting, and we worked on a great treatment plan. Thank you!"
- E.J. /
Google /
Nov 20, 2018
"Very accommodating and caring. As a new patient they took me in on an emergency basis."
- Google User /
Google /
Nov 16, 2018
"The office staff is the best we have ever experienced. Dr. Pardo is not only a great dentist but we consider him a friend. Keep up the great work and don't go anywhere."
- D.W. /
Google /
Oct 31, 2018
"Dr. Pardo is awesome! He had a busy schedule yesterday and got me right in since I had a dental emergency! Knocked half of my front tooth out and He was able to fully rebuild my front tooth in less than 30 minutes. Him and his team are amazing. I've been going to them since 2005. Do yourself a favor and go see Dr Pardo at west valley family dental ASAP!"
- B.J. /
Google /
Oct 24, 2018
Previous
Next
Dental cleanings are generally painless, but if a patient has sensitive teeth or gums, a numbing cream can be used. In addition, if the patient has trouble getting through a dental cleaning due to fear, mild sedation options are also provided at West Valley Family Dental. A cleaning usually begins with an ultrasonic tool that helps to loosen plaque and tartar. Next, our dentists use hand tools such as scalers and curettes to remove build-up from the gumline and enamel. The final step is to brush, polish, and buff the enamel. Flossing and/or fluoride usually completes the procedure.
Once the teeth are cleaned, our dentists may perform an oral examination to check for signs of any oral conditions such as cancer or gum disease. To ensure the teeth stay healthy, patients should establish an at-home oral health regime of brushing and flossing daily. Patients should schedule their next dental cleaning at West Valley Family Dental prior leaving the office, generally within six months.
Because a professional dental cleaning twice a year is considered a necessary preventative care treatment, most dental insurance carriers will cover a large majority of the cost. West Valley Family Dental will verify with each patient's insurance provider to determine their coverage before billing the patient directly. Patients without dental insurance may inquire about financing plans through West Valley Family Dental.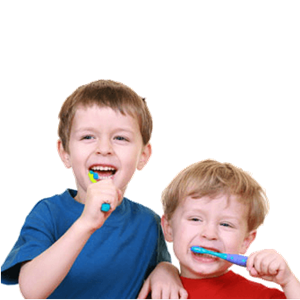 If you put off your regular dental cleaning, the risk of additional dental problems could arise. To achieve your healthiest smile, schedule an appointment for a professional dental cleaning at West Valley Family Dental in Glendale, AZ with our dentists. Consistent dental cleanings keep your teeth and gums clean and remove plaque and tartar. This prevents gum disease and cavities and keeps your smile looking whiter and brighter.
Related Procedures