Even with a good home oral hygiene routine, including brushing and flossing, plaque and tartar can still build up around the enamel. This can lead to decay, cavities, and bacterial infections and other issues. To safeguard that the teeth stay healthy and clean, Glendale, AZ residents should have a professional dental cleaning at least twice a year at West Valley Family Dental with our dentists. This is also known as a prophylaxis. During a professional dental cleaning, our dentists will use professional tools to carefully remove plaque and tartar on the enamel. After the cleaning, the teeth will be buffed and polished and any additional dental treatments such as fillings and crowns will be discussed. Consistent dental exams and cleanings are important for a clean and healthy mouth.
Reviews
"I've been going to West Valley Family Dentist since 2016. The staff is always very helpful with explaining procedures and billing and very friendly. I recently had to go back for a deep cleaning and a filling. The hygienist was very good at explaining what she was doing step by step which helped with my anxiety and  was patient and gentle with me. I then saw Dr. Rael and her assistant Marni for my filling and they were on top of everything from making sure I was comfortable during the procedure explaining what to expect to calling the oral surgeon to coordinate what needed to be done further which was a relief to know I was in good hands and felt they actually cared about my concerns! Thank you West Valley Family Dental for making my dentist trip smooth!"
- K.B. /
Yelp /
Jun 06, 2019
"They were very friendly place and they accomplished a lot with me"
- J.H. /
Google /
Jun 02, 2019
"Great experience and great staff"
- J.D. /
Google /
Jun 01, 2019
"The staff was very kind, welcoming, and professional. My dental hygienist took the time to not only tell me how my gums and teeth were doing but offer solutions that I can do at home to help improve those areas. I highly recommend this place."
- P.Z. /
Google /
May 30, 2019
"I like where they are located. I like the office staff and everyone else who works there. They are friendly and professional. I tell others often that they're great."
- S.R. /
Google /
May 16, 2019
Previous
Next
Dental cleanings are generally painless, but if a patient has sensitive teeth or gums, a numbing cream can be used. In addition, if the patient has trouble getting through a dental cleaning due to fear, mild sedation options are also provided at West Valley Family Dental. A cleaning usually begins with an ultrasonic tool that helps to loosen plaque and tartar. Next, our dentists use hand tools such as scalers and curettes to remove build-up from the gumline and enamel. The final step is to brush, polish, and buff the enamel. Flossing and/or fluoride usually completes the procedure.
Once the teeth are cleaned, our dentists may perform an oral examination to check for signs of any oral conditions such as cancer or gum disease. To ensure the teeth stay healthy, patients should establish an at-home oral health regime of brushing and flossing daily. Patients should schedule their next dental cleaning at West Valley Family Dental prior leaving the office, generally within six months.
Because a professional dental cleaning twice a year is considered a necessary preventative care treatment, most dental insurance carriers will cover a large majority of the cost. West Valley Family Dental will verify with each patient's insurance provider to determine their coverage before billing the patient directly. Patients without dental insurance may inquire about financing plans through West Valley Family Dental.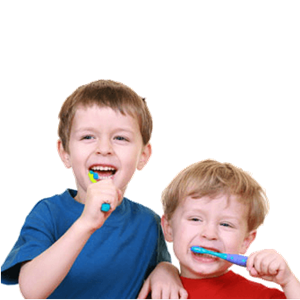 If you put off your regular dental cleaning, the risk of additional dental problems could arise. To achieve your healthiest smile, schedule an appointment for a professional dental cleaning at West Valley Family Dental in Glendale, AZ with our dentists. Consistent dental cleanings keep your teeth and gums clean and remove plaque and tartar. This prevents gum disease and cavities and keeps your smile looking whiter and brighter.
Related Procedures