To help control oral health conditions before they get out of hand, patients should schedule a dental exam with our dentists at West Valley Family Dental in Glendale, AZ at least annually. During the dental exam, our dentists will use numerous diagnostic methods to check the health of the teeth, mouth, gums, and jaw for areas of concern. This generally includes a complete exam, which involves digital X-rays, a visual inspection, and gum probing. By performing dental exams, West Valley Family Dental can help individuals around Glendale, AZ take pro-active measures to slow down oral health issues in the early stages. This is the best way to give the patient a wider range of treatments that may be less invasive and more affordable.
Reviews
"Dr. Pardo & the employees at West Valley Family Dental are all great!! They take great pride in making you feel as comfortable as expected in a Dentist office!! The office & reception areas are clean & comfortable.Dr. Pardo is one of the most thorough Dentists I have ever gone to. Very knowledgeable & keeps a close eye on possible trouble areas. He listens to any concerns that you may have & explains things in Layman's terms vs talking over your head, which I greatly appreciate!!"
- M.N. /
Google /
Dec 04, 2018
"Great experience at the dentist! Dr. Pardo was very comforting, and we worked on a great treatment plan. Thank you!"
- E.J. /
Google /
Nov 20, 2018
"Very accommodating and caring. As a new patient they took me in on an emergency basis."
- Google User /
Google /
Nov 16, 2018
"The office staff is the best we have ever experienced. Dr. Pardo is not only a great dentist but we consider him a friend. Keep up the great work and don't go anywhere."
- D.W. /
Google /
Oct 31, 2018
"Dr. Pardo is awesome! He had a busy schedule yesterday and got me right in since I had a dental emergency! Knocked half of my front tooth out and He was able to fully rebuild my front tooth in less than 30 minutes. Him and his team are amazing. I've been going to them since 2005. Do yourself a favor and go see Dr Pardo at west valley family dental ASAP!"
- B.J. /
Google /
Oct 24, 2018
Previous
Next
A thorough dental exam will start with a discussion between our dentist and the patient. We will ask about the patient's health, including any current medications, illnesses or surgeries. Our dentist will ask the patient to find out if they have noticed any oral health changes. To get a complete picture of the patient's mouth, our dentist will take digital X-rays to view the teeth, gum, and bones. A visual check of the mouth with palpation will also help in checking signs of oral decay or disease. The probing tool will be used to check the condition of the gums by measuring the depth of the gum pockets and identifying areas of recession.
If our dentists find any areas of concern during the dental consultation, they will talk to the patient about possible treatment plans that may be performed at West Valley Family Dental or at the patient's home. Progress will be important so that the patient can continue to improve their dental health. If a patient has ongoing issues our dentists may suggest that he or she visit a oral surgeon or specialist.
The billing coordinators at West Valley Family Dental will contact the patient's dental insurance company to consult with and confirm all out of pocket fees prior to the visit. West Valley Family Dental offers payment programs to help assist with the expenses.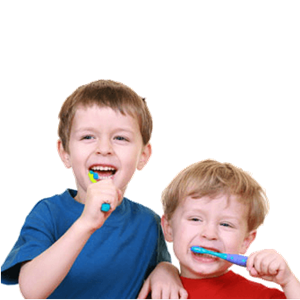 Be sure to contact with West Valley Family Dental in Glendale, AZ to schedule your annual dental exam so you can keep healthy teeth and gums. With ongoing dental exams at West Valley Family Dental, our dentists can stay on top of with any subtle or major changes. This can save hours of time and discomfort, as well as avoid an extensive treatment.
Related Procedures