Since home oral care methods are not always able to reach every area of the mouth, dental sealants are an effective way to improve protection against bacteria and cavities. Created with a thin, flexible plastic material, dental sealants are placed to the top layer surface of the back molars. Once in place, sealants seal out plaque, tartar, and bacteria from reaching the tooth. Individuals who get dental sealants will not see or feel the devices once in place. Our dentists at West Valley Family Dental can help Glendale, AZ patient's enamel to be cleaner and protected from decay and bacteria.
Reviews
"I've been going to West Valley Family Dentist since 2016. The staff is always very helpful with explaining procedures and billing and very friendly. I recently had to go back for a deep cleaning and a filling. The hygienist was very good at explaining what she was doing step by step which helped with my anxiety and  was patient and gentle with me. I then saw Dr. Rael and her assistant Marni for my filling and they were on top of everything from making sure I was comfortable during the procedure explaining what to expect to calling the oral surgeon to coordinate what needed to be done further which was a relief to know I was in good hands and felt they actually cared about my concerns! Thank you West Valley Family Dental for making my dentist trip smooth!"
- K.B. /
Yelp /
Jun 06, 2019
"They were very friendly place and they accomplished a lot with me"
- J.H. /
Google /
Jun 02, 2019
"Great experience and great staff"
- J.D. /
Google /
Jun 01, 2019
"The staff was very kind, welcoming, and professional. My dental hygienist took the time to not only tell me how my gums and teeth were doing but offer solutions that I can do at home to help improve those areas. I highly recommend this place."
- P.Z. /
Google /
May 30, 2019
"I like where they are located. I like the office staff and everyone else who works there. They are friendly and professional. I tell others often that they're great."
- S.R. /
Google /
May 16, 2019
Previous
Next
Getting sealants on the teeth at West Valley Family Dental is a fast process that is completed without any form of anesthesia. Before the sealants are applied, the patient's teeth will be cleaned and polished to ensure that bacteria are not being sealed into the tooth. Next, the tooth will be gently etched to where the sealant will be applied, then rinsed and dried. Once the tooth is prepped, our dentists will apply the sealant on the tooth and use a special light to set the sealant. Our dentists will check to make sure the sealant is hardened and secure.
With adequate care, including good home oral care and regular check ups at West Valley Family Dental with our dentists, dental sealants can last up to 10 years. Our dentists will test the effectiveness the sealants at every dental examination. Patients will be kept updated as to whether they should to be replaced. Patients should continue to brush their teeth at a minimum of twice a day, as well as protect them by not grinding their teeth and avoiding sticky candy. While sealants are best for young children and teenagers, some adults may continue to keep their sealants if they are prone to getting cavities.
Insurance carriers generally cover the cost for dental sealants for young children and teens, but some cover adults as well. West Valley Family Dental's front office will contact the patient's insurance company to get the exact coverage that is available. If the insurance policy does not cover the cost of sealants our dentists are happy to discuss different payment options. Please keep in mind that the cost of sealants is usually less than a filling or other repair.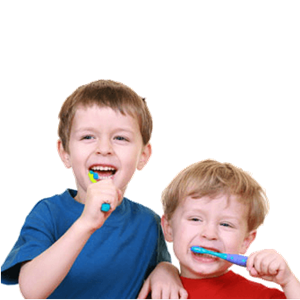 Children, teenagers, and adults can benefit from the protection of dental sealants. They protect the back teeth with a simple procedure. To avoid cavities and decay, dental sealants can be a terrific option for patients who desire better dental examinations with our dentists at West Valley Family Dental in Glendale, AZ. Although they can't be seen or felt, sealants combined with a good at-home oral care can give you a healthier, better smile.
Related Procedures