If a tooth is causing intense pain, discomfort, or infection, it may be failing or damaged beyond repair and might require a dentist to extract the tooth. An extraction may be performed in an emergency after an injury or the extraction may be planned to prevent a problem, such as having the wisdom teeth extracted to discourage an impaction. A simple extraction may be performed if the tooth is visible above the gumline, while a surgical extraction is needed if the tooth has not erupted past the gumline. To help each patient in determining if they need a surgical or simple extraction, our dentists at West Valley Family Dental in Glendale, AZ will use digital X-rays and perform a physical exam to understand any problems.
Reviews
"Dr. Pardo & the employees at West Valley Family Dental are all great!! They take great pride in making you feel as comfortable as expected in a Dentist office!! The office & reception areas are clean & comfortable.Dr. Pardo is one of the most thorough Dentists I have ever gone to. Very knowledgeable & keeps a close eye on possible trouble areas. He listens to any concerns that you may have & explains things in Layman's terms vs talking over your head, which I greatly appreciate!!"
- M.N. /
Google /
Dec 04, 2018
"Great experience at the dentist! Dr. Pardo was very comforting, and we worked on a great treatment plan. Thank you!"
- E.J. /
Google /
Nov 20, 2018
"Very accommodating and caring. As a new patient they took me in on an emergency basis."
- Google User /
Google /
Nov 16, 2018
"The office staff is the best we have ever experienced. Dr. Pardo is not only a great dentist but we consider him a friend. Keep up the great work and don't go anywhere."
- D.W. /
Google /
Oct 31, 2018
"Dr. Pardo is awesome! He had a busy schedule yesterday and got me right in since I had a dental emergency! Knocked half of my front tooth out and He was able to fully rebuild my front tooth in less than 30 minutes. Him and his team are amazing. I've been going to them since 2005. Do yourself a favor and go see Dr Pardo at west valley family dental ASAP!"
- B.J. /
Google /
Oct 24, 2018
Previous
Next
For a simple extraction, a local anesthetic is usually given to numb the gums, then our dentists loosen the tooth and remove the full tooth from the jawbone. Our dentists will cautiously separate the tooth from the gum tissue and ligaments, and then our dentists will clean and close the tooth socket. For a surgical extraction, the patient may be given local anesthesia plus sedation or the patient is put under with general anesthesia. To remove the tooth, our dentists must surgically cut through the gums and bone. In some cases, our dentists will cut the tooth into fragments for easier extraction. Once the tooth is removed, the empty socket will be cleaned and stitched close.
After an extraction, a blood clot will usually form in the socket of the removed tooth that the patient should keep clean and watch for signs of an infection. Our dentists may suggest over-counter pain medication to treat any discomfort after the procedure or our dentists may prescribe painkillers. Patients will usually follow a soft food or liquid diet for several days after the simple or surgical extraction. Patients should be careful brushing their teeth to avoid opening the socket while it heals. The gums and bone usually begin to heal 1 - 2 weeks after the extraction, but it may be up to six months before the mouth is fully healed.
If the extraction is medically required, most or part of the cost will usually be covered by dental insurance. The coverage may vary based on whether it is a simple or surgical extraction, so West Valley Family Dental will confirm the patient's insurance benefits and out-of-pocket cost. West Valley Family Dental in Glendale, AZ works with several financing plans and our dentists accept several payment options.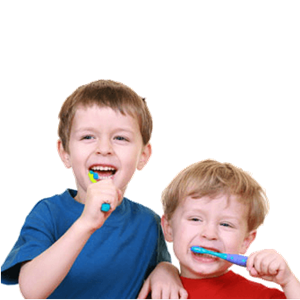 Whether you need your wisdom teeth removed or if you need an emergency tooth extraction after an injury, please contact West Valley Family Dental in Glendale, AZ to learn more about your extraction options. Our dentists can help you with simple or surgical extractions that restores your dental health.
Related Procedures