Excess gum tissue can cover the teeth and create a condition known as a "gummy smile". This condition can be efficiently corrected with laser gum sculpting. Some dentists call this as periodontal plastic surgery. At West Valley Family Dental in Glendale, AZ our dentists perform gum sculpting using a highly technical laser to safely and effectively remove excess gum tissue to present more of the tooth. While this procedure is sometimes referred to as a cosmetic treatment, gum contouring also improves a patient's oral health by limiting the risk of infection by eliminating areas where decay can hide. This improves in lowering the risk for gum disease.
Reviews
"I've been going to West Valley Family Dentist since 2016. The staff is always very helpful with explaining procedures and billing and very friendly. I recently had to go back for a deep cleaning and a filling. The hygienist was very good at explaining what she was doing step by step which helped with my anxiety and  was patient and gentle with me. I then saw Dr. Rael and her assistant Marni for my filling and they were on top of everything from making sure I was comfortable during the procedure explaining what to expect to calling the oral surgeon to coordinate what needed to be done further which was a relief to know I was in good hands and felt they actually cared about my concerns! Thank you West Valley Family Dental for making my dentist trip smooth!"
- K.B. /
Yelp /
Jun 06, 2019
"They were very friendly place and they accomplished a lot with me"
- J.H. /
Google /
Jun 02, 2019
"Great experience and great staff"
- J.D. /
Google /
Jun 01, 2019
"The staff was very kind, welcoming, and professional. My dental hygienist took the time to not only tell me how my gums and teeth were doing but offer solutions that I can do at home to help improve those areas. I highly recommend this place."
- P.Z. /
Google /
May 30, 2019
"I like where they are located. I like the office staff and everyone else who works there. They are friendly and professional. I tell others often that they're great."
- S.R. /
Google /
May 16, 2019
Previous
Next
Laser gum reshaping can be completed directly within our dental office in Glendale, AZ using a mild sedative to control any pain or discomfort. Many patients have fear regarding a dental procedure, so our dentists are available to offer sedation for patients who feel they need it. During the procedure the teeth and gums will be thoroughly cleaned and dried and then the laser will delicately remove sections of the gum so that the gumline appears smooth and even. The laser at West Valley Family Dental also assists to stop bleeding and finalize the shape of the gums.
The gums and teeth may be swollen and inflamed for several weeks following gum reshaping, but with daily at-home oral care, the swelling will subside and the gums will heal quickly. Our dentists will go over the caring instructions along with possible medication to ensure healthy healing. Routine examinations and cleanings at West Valley Family Dental are recommended to help keep and maintain healthy gums.
Laser gum sculpting may or may not be covered under dental insurance. Even though it is labeled a cosmetic dental treatment, but some cases may require this treatment for oral hygiene purposes. The billing staff at West Valley Family Dental will research each patient's coverage to determine their total expenses.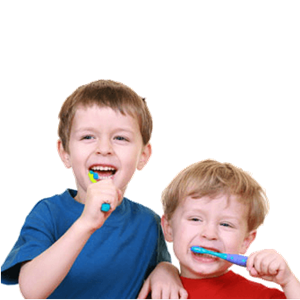 Excessive gum tissue can result in an undesirable smile. Gum contouring at West Valley Family Dental in Glendale, AZ can correct this dental condition efficiently without surgery. Not only will you get a attractive new smile, your oral hygiene will also improve, minimizing the chance for gum disease. Schedule a consultation with our dentists for more information.
Related Procedures